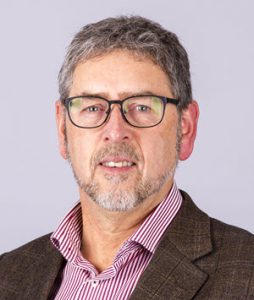 Montsec Geoscience was founded in 2011 by Frans de Reuver, an MSc. graduate from Leiden University in The Netherlands. He has some 25+ years of experience working in various positions in the oil & gas industry. In his current work as borehole image log specialist he is applying his skills and extensive experience that he developed previously as a sedimentologist/reservoir petrographer in core-based reservoir description studies. These provide him a solid basis for the analysis and interpretation of borehole images and integration with core, wireline logs, petrophysical and seismic data. His experience in core-based studies covers a wide range of depositional settings, geological ages and geographical regions. Although he has a strong background in sedimentological analysis, through his work as borehole image log interpreter he also developed skills in structural analysis, fracture analysis and in-situ stress analysis. He has taken a keen interest in geomechanics and how image log data can help in determining and constraining the orientations and magnitudes of the three principal in-situ stress components. Knowledge of these parameters is important in many aspects of exploration and development.
Recent projects as a borehole interpretation consultant include single and multi-wells studies in a mixed clastic/carbonate succession (25+ wells, Onshore Egypt), fracture studies in carbonates (Kurdistan and Libya), deep water clastics (Offshore W. Africa), tight gas in Colorado, unconventionals in the Permian Basin, and a number of projects in the Dutch and Danish Offshore.
Montsec Geoscience works with other consultancies and or experts in related fields (e.g. petrophysical evaluation, structural geology and geomechanics) to complement his capabilities and to execute integrated studies. He has access to additional borehole image log interpretation capacity to handle larger image log interpretation projects.
He is a member of the AAPG, EAGE, PESGB, KNGMG, PGK and alumni association LGV (Leidse Geologen Vereniging).
Montsec Geoscience works with the following companies/consultants: